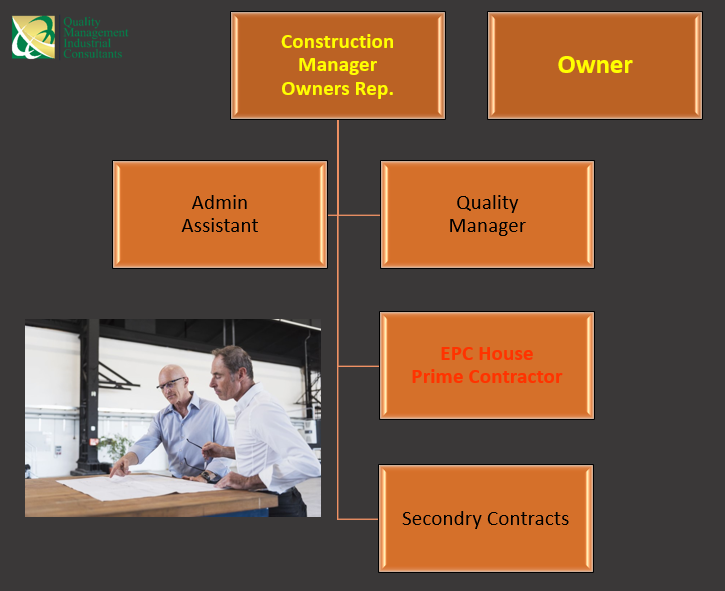 Professional Guidance and Advice. Direct Support as Owners Representative for their Capital Project and the EPC house.
Under Construction
Makes All The Difference
Our Clients are: Oil & Gas, Smelters, Power Generation, Contractors, Engineering firms, Industry Owners, Pipelines. We offer Quality Management Consulting on Industrial Projects through the project lifecycle to commissioning and turnover. Quality Constructability reviews and valued input on design drawings by engineering firms. We provide consultation on management decisions and construction packages.

We are the trusted experts in planning the future for your Industrial Project. Our team is highly experienced to help with any and all of your needs.

When planning your Industrial Projects, we can assist you in a variety of ways.

Our team will take the time to sit down with you and discuss all of your options to ensure you receive the right product that fits your needs.
Business Services for your needs
Our team focuses on many areas including:
Quality Tools for Managing Construction Projects


Industrial Management Planning


Pre-Construction Engineering Reviews

Construction Monitoring and Control

Construction Reporting and Structure

Training

We are here to get to a solution that is built specifically for your requirements, together we work as one team.
info@qmic.ca : Contact us today and lets get started.


Conceptual Design
Schematic Design
Design Development
Construct Execution
Testing & Commissioning
Handover Review & Control
Consulting Services
for Small, Medium and large Capital Industrial Projects, Outages and Turnarounds we are available.
Commissioning or help with your Quality Program or the Owners Representative, we can support these processes. Review or site and communicate with us today.