Does the client want one outage, few outages or turnaround? The illustration below is a great starting point for conversation. Another question does the client manage the events internally or hire events manager or consultant? So lets look at a situation that is not an emergency and looking 12 months in advance. We will assume because of size and scope, a planned outage. Therefore lets clarify a few things the client will need.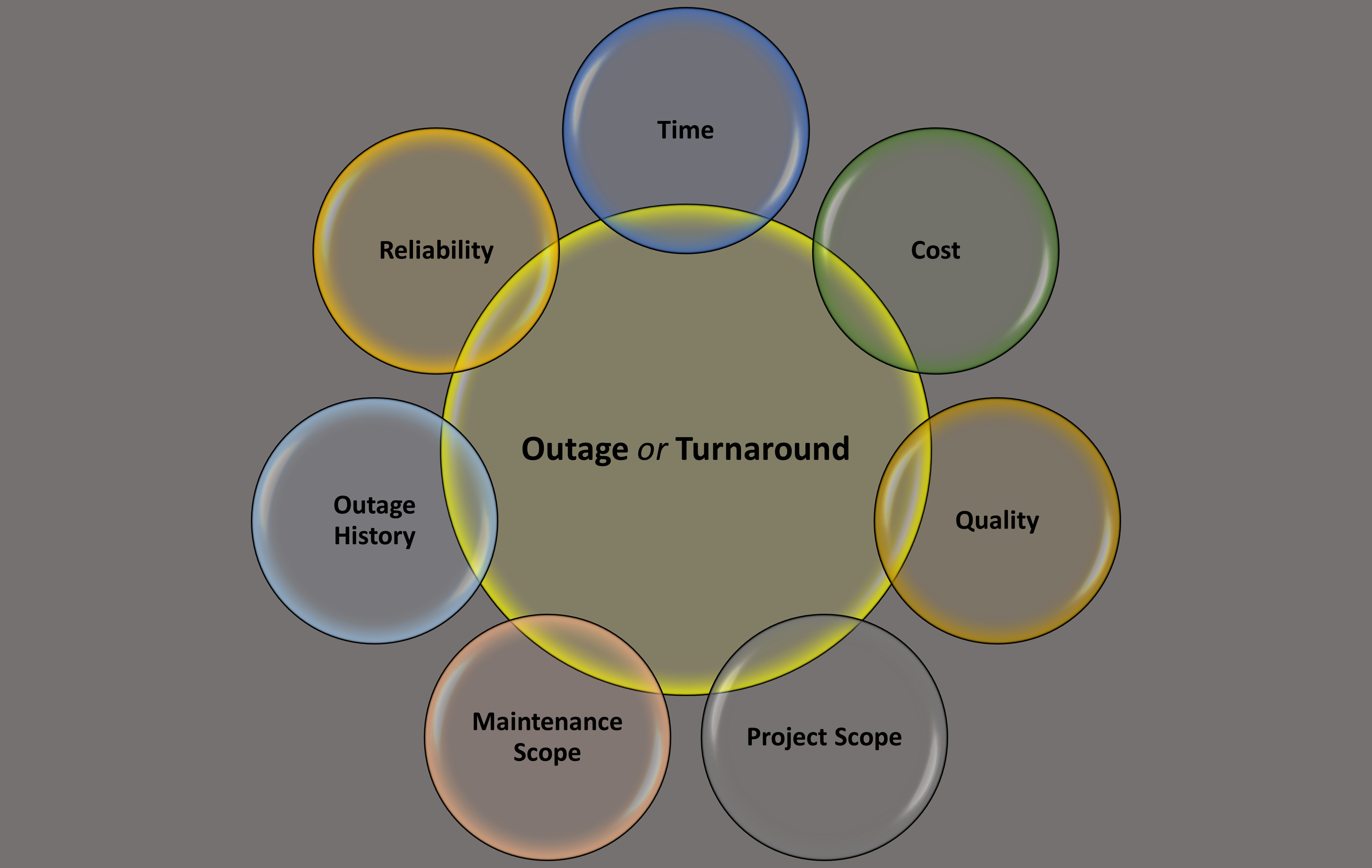 Outage Philosophy & Strategy
Outage duration frozen i.e. 21 days steam to steam

Early Team assignments, size and makeup
Outage Histories and lessons learned
Project work scope & Maintenance work must be frozen
Quality must be maintained

Reliability must be involved
Process Engineering must have input
Pre-outage work can be allocated
Shop Space can be reserved
Materials can be ordered & delivered in advance
Lay-down areas can be secured
Contractor and resource availability
HSE & Risk assessment / Hazop
Schedule and critical activities
Setting Targets
Execution and 24 / 7 Outage
We can support construction activities through reviews and provide direct management during your outage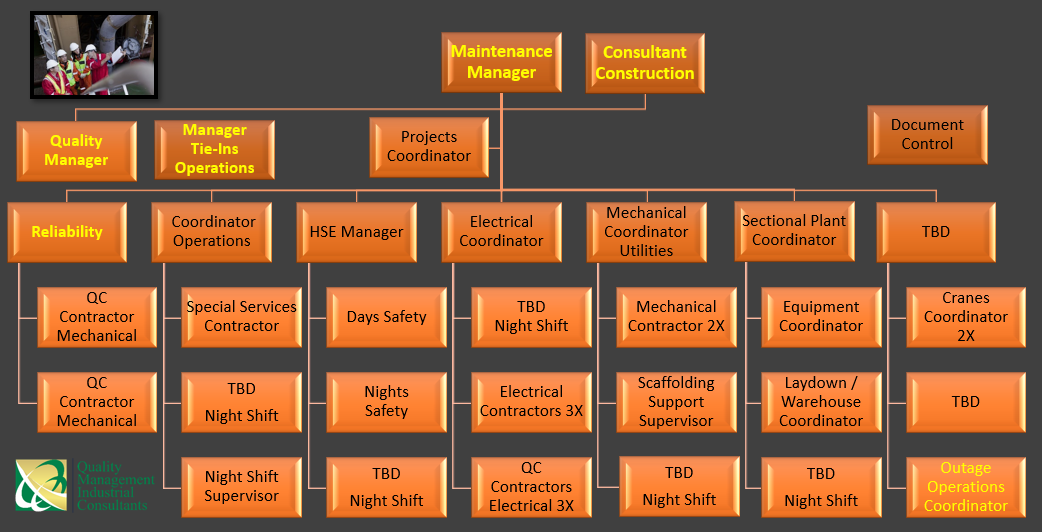 In this example of
< 1,000 field crews supporting Maintenance driven short duration outage. The construction would support the manager in activities and guidance as needed, secondary or leading. Duration <21 days steam to steam. The chart supports day shift with a hint to run nights as needed on notice.
We will support with staff expertise as needed direct or indirect relationship.